About Data Imports
Technical Administrators or District Administrators tasked with roster management for a district can use the Import functionality within Tech Admin to create the student/teacher/class associations that drive Benchmark Universe.
Importing data allows administrators to load large amounts of data into Tech Admin by using Benchmark's import CSV templates.
Import at a Glance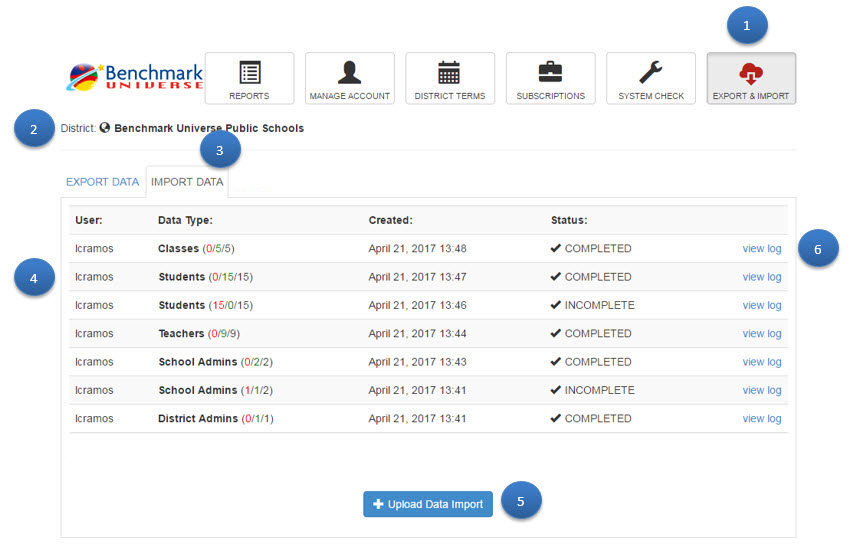 Import Legend
Description

Navigation Panel (Manage Account)

Access the Import and Export menus from the Tech Admin homepage.

District

Displays the district name.

Import Data tab

Access the available data import options. The Import Data tab is selected by default.

Import History table

View the following import data details.

User: Identifies the administrator that processed the import.
Data Type: Identifies which template was imported.
Created: Displays the date and time of the import request.
Status: Displays a Completed or Incomplete import.
View Log: Click the link for detailed breakdown of the import.

Upload Data Import button

Use the button to retrieve blank templates or to choose which data type to import.

View Log link

View data fields and other import details.
Watch this helpful video on manually importing data with a CSV upload