View Summary Reports
Teachers can see the Standards Performance reports of one of their classes as soon as they log into eAssessment Reports.
Access Summary Reports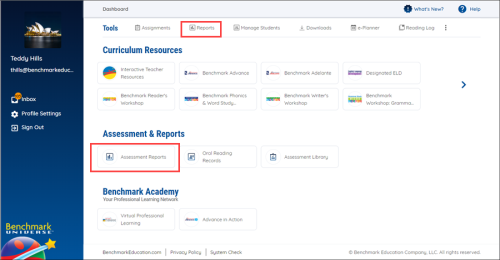 Access Summary Reports by clicking on the Reports button in the Tools section at the top of the page on the Teacher Dashboard or by selecting Assessment Reports on the Teacher Dashboard in the Assessment & Reports section.
Standards Performance Summary Report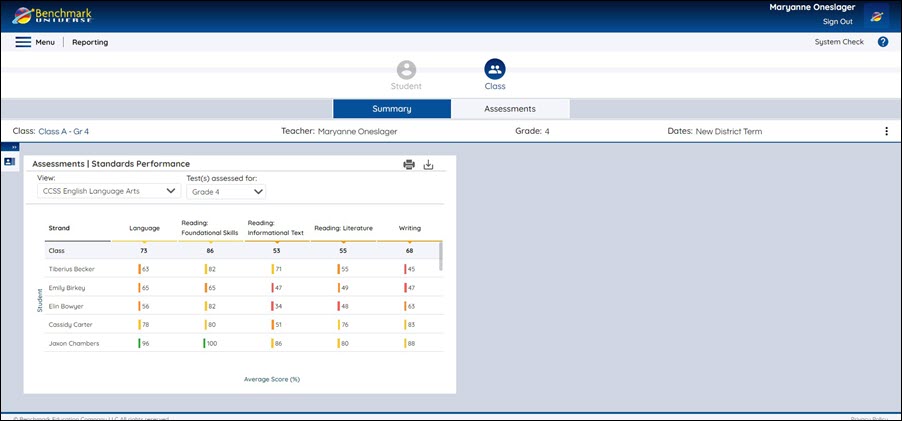 The Standards Performance Summary Report on the Benchmark eAssessment Summary Page allows teachers to see the Standards Performance Report for one of their classes. Teachers can select which class data they want to view by using the Universal Selector to the left. Selecting an average score item by strand in the Standards Performance Summary Report takes teachers to the class level report of the selected class. Selecting the average score by strand for a student takes teachers to the student level report.
Last Updated: September 08, 2023