Sign in to Benchmark Universe
You must sign in before you can open and work with any of the resources available to you in Benchmark Universe. You can do a system check to ensure you have the hardware and software you need in order for Benchmark Universe resources to operate effectively and run smoothly. In addition, you can request a password reset if you forget your password, order a subscription, and get technical support.<![CDATA[ ]]>
Go to Benchmark Universe
School districts are provided with a unique Benchmark Universe website address that identifies the district or school. Many districts opt to sign in via a portal such as Clever, ClassLink, or Canvas. In these cases, you would not access Benchmark Universe through a URL – you would instead likely login through your district's designated portal.
| | |
| --- | --- |
| | Contact your district technical administrator for your unique Benchmark Universe website address and sign in credentials. |
Before you sign in
Use the System Check link to ensure you have the hardware and software you need in order for Benchmark Universe resources and tools to run properly.
Signing in Via a Unique Benchmark Universe Website Address
You can use the "Sign in" page to sign in to Benchmark Universe, perform a system check, change your password, and contact Technical Support.
Type or copy the Benchmark Universe website address in the browser address bar and press Enter. The Benchmark Universe Sign in page appears.
Type your user name in the Type your user name box.
Type your password in the Type your password box and press Enter or click Sign In.
| | |
| --- | --- |
| | Use the Sign Out button located at the top-right of any page when you are done using Benchmark Universe and avoid any Session Expired messages. |
Time-out Notice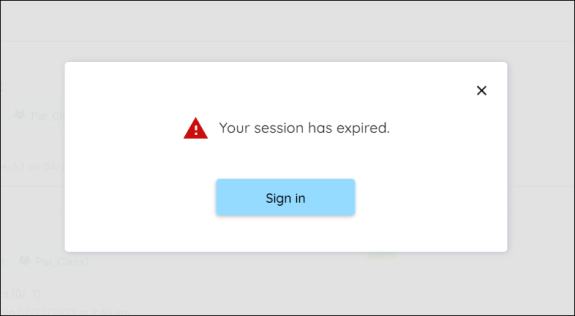 Users may see an inactivity time-out notice if they haven't been active for some time. Your district regulates the length of time required to trigger a time-out notice.
Forgot Password?
Use the Forgot Password link to change your password.
Contact Technical Support
Use the Technical Support link or telephone number to contact Technical Support about Benchmark Universe product subscriptions or issues.