Write a book review (For Students)
Students can write book reviews by using the Gear icon located at the bottom-right of a book cover on any library page.
Find a book to review in your library.
Click the Gear icon. The Gear menu appears.
Click Reviews.
Click Add New Book Review..
Give the book a rating by selecting 1 to 5 stars.
Type your book review in the Review box.
Click Submit.
| | |
| --- | --- |
| | This topic is included in the teacher's Dashboard overview so that teachers understand how students do book reviews. |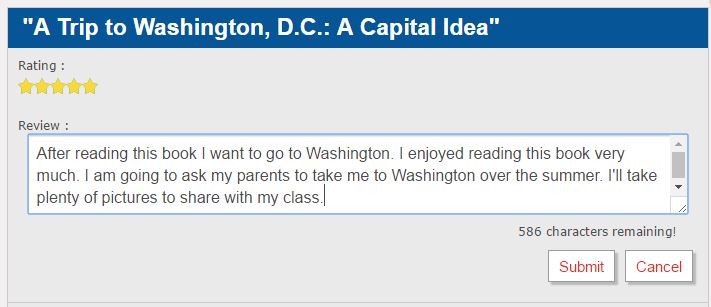 Last Updated: December 20, 2019