Delete a Question for Teachers
The Delete a Question feature allows district administrators to save a custom version of any Benchmark eAssessment by deleting questions from the assessment. They can then publish the customization, making it the default version of the assessment for the entire district.  A district can publish a custom version of an assessment at any time and the platform will automatically reprocess any assessments that have already been assigned or taken by students so they match the custom version published and update all assessment reports.
Access a Customized Test
Once a Custom Test has been published, teachers and school administrators will see the name of the component updated on the My Library page with the prefix "Custom".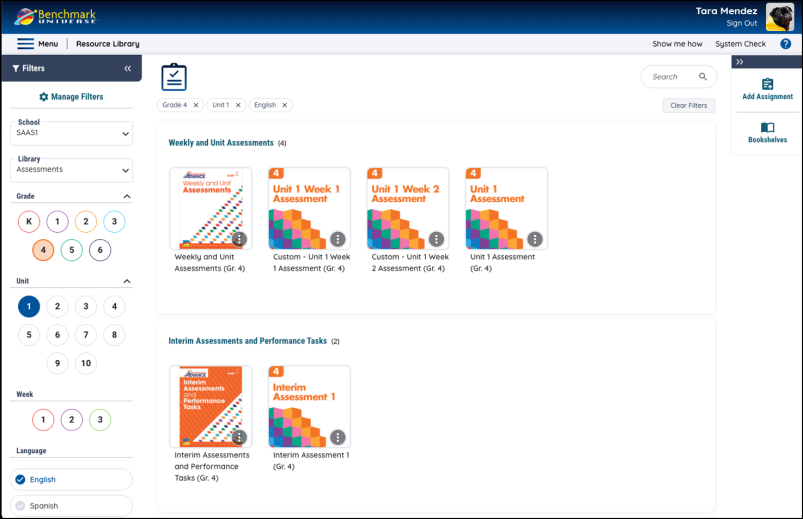 Teachers, Students, and Administrators will see an overlay that says "Skip Question" for all questions that have been deleted from the original version of the test. Users will not be able to answer or interact with this question in Test Taker or Grade View. The deleted question remains in the test to avoid confusion with the print version of the assessment and as a reminder of the changes that were made.
Deleted Question in the Test Taker: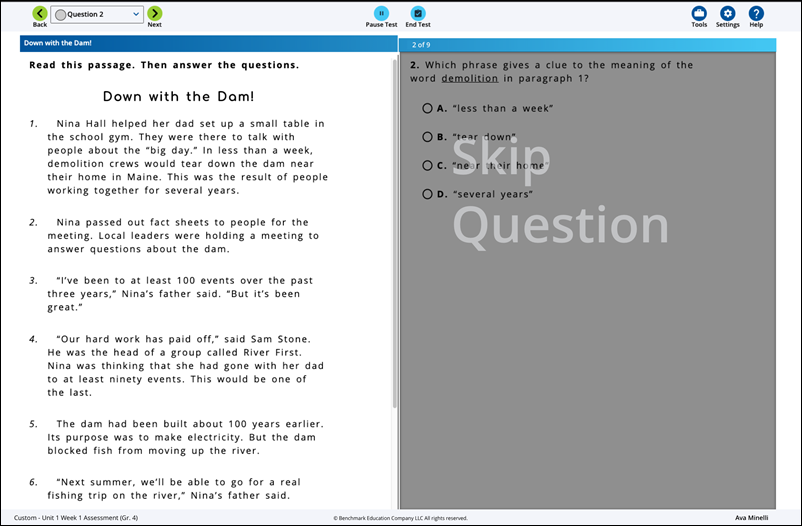 Deleted Question in Grade View: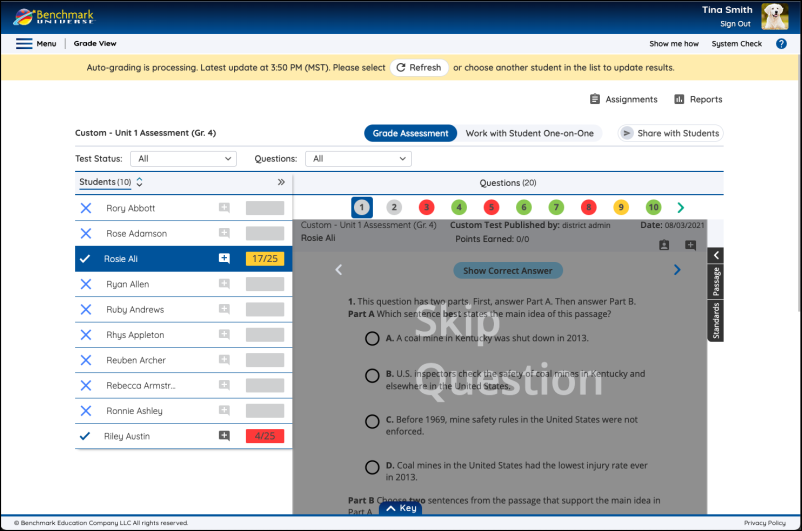 Any assessments that were taken in the current school year prior to a question being deleted will be reprocessed to remove the points earned and the points available for those questions. Grade View and Assessment Reporting will reflect the updated scores for these assessments. This update will be most prominent when looking at Single Test Analysis reports, which will show what questions were deleted, who published the Custom Test with the deleted question, and when the change was made.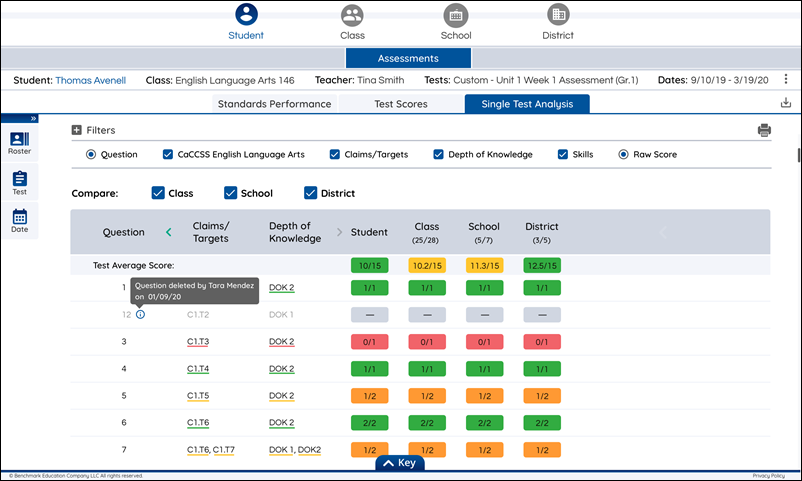 See the Delete a Question FAQ and Delete a Question for Administrators for additional information.
Last Updated: January 03, 2023