Access Grade View
Grade View is a grading environment for teachers. Grade View helps you evaluate progress, measure achievement, and better understand the unique learning styles of your students. You will use Grade View to evaluate students' open responses and review their test answers.
You can access Grade View using the following steps.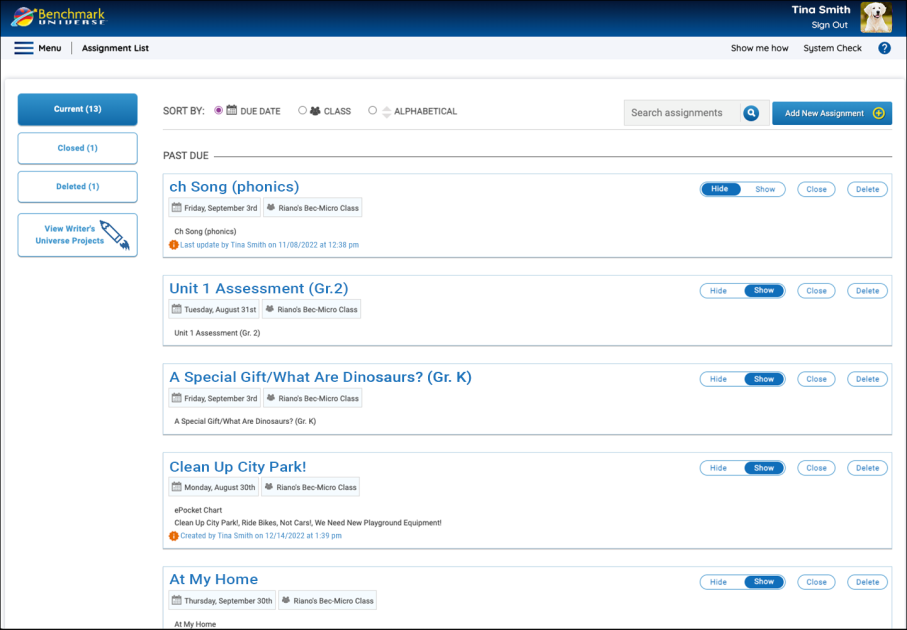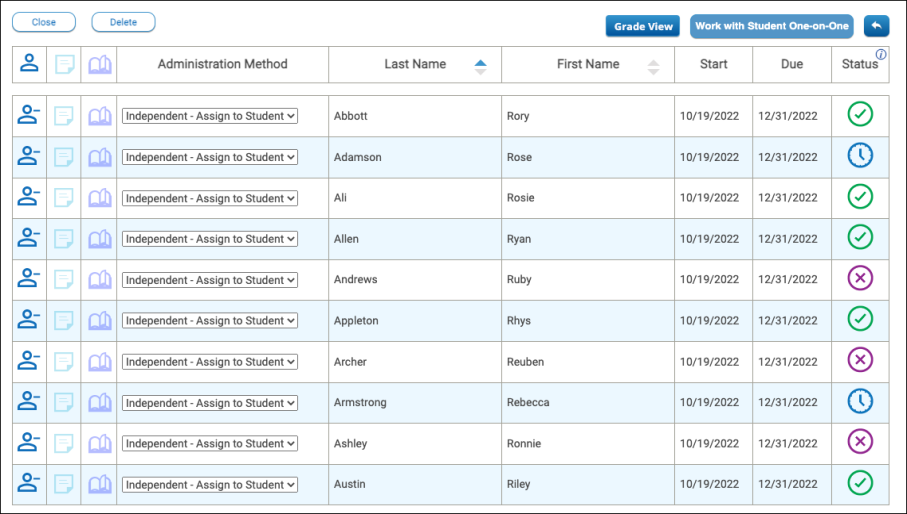 Click Assignments on the Dashboard or select the Assignments option on the Menu. The Assignments List appears.
Find and open an assignment containing an assessment.
Click the assignment. The Assignment Details page opens.
Click the Open Book icon or Grade View button above the list of students. You can also access a specific student's assessment by clicking the open book icon next to their name.
See About Grading eAssessments for more information.
Last Updated: January 03, 2023