Save a customized ebook (Admin)
Customized versions of an eBook are automatically saved when you change to Edit mode or as soon as you use a tool. A pop-up banner will let you know that we are saving your work.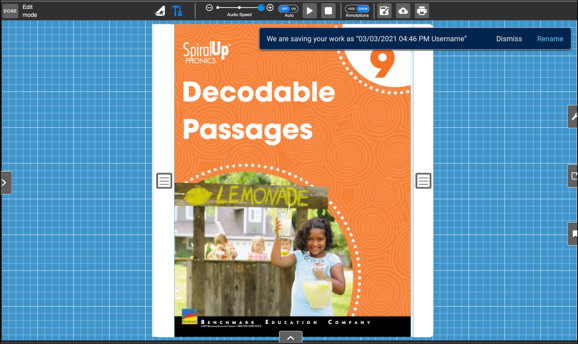 Users that wish to rename their automatically-saved customizations can do so by using the Rename button or by accessing the customization panel through the button on the left-hand side.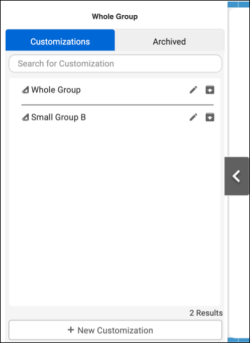 You can also save an eBook that you have customized with annotations in Edit mode by clicking the Save icon. The Save icon has two states. You can also use the Save as icon to save a copy of your customization and give it a name.
| | | |
| --- | --- | --- |
| Icon | State | Description |
| | Active (blue) | You have made changes to the customization where a save is needed. |
| | Inactive (grey) | There are no changes to the customization where a save is required; if changes were made, they were already autosaved. |
| |   | Use this icon to save a copy of your customization and give it a name. |